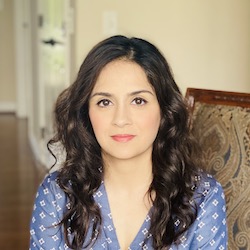 Sana Ali, Executive Director
executivedirector.msnc@gmail.com | 419.473.1167
Ms. Sana Ali began her tenure as Executive Director of the Monroe Street Neighborhood Center in January 2023. She brought more than ten years of experience in the nonprofit sector and was a former Vice President of the Islamic Center of Greater Toledo.
Ms. Ali received her undergraduate degree with Distinction in Psychology from the University of Michigan-Ann Arbor and has a Juris Doctorate from the University of Toledo.
The Monroe Street Neighborhood Center programs include The Bridge Food Pantry and Clothing, Savvy Seniors exercise, Freedom School, and Bluff Street Village Tiny Homes. Ms. Ali will oversee programs, staff, and volunteers and focus on new and innovative fundraising initiatives for the Monroe Street Neighborhood Center.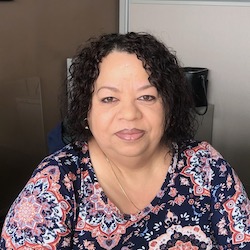 Isa Rivera, Food Pantry Coordinator
imolina.msnc@yahoo.com | 419.473.1167
Isa (Molina) Rivera is Food Pantry Director for Monroe Street Neighborhood Center. She extends the Center's programming to help as many patrons as possible, supplying them with food, clothing, and personal needs items. She also encourages area businesses to get more involved with the Center to help the community that we serve. Isa describes herself as energetic and on the go all the time. She believes the sky's the limit, so she's going for it.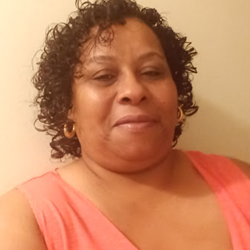 Yolanda Wiggins, Administrative Assistant
ywiggins.msnc@yahoo.com | 419.473.1167
Yolanda Wiggins currently serves as Administrative Assistant of the Monroe Street Neighborhood Center.  She began her career in social services more than 40 years ago and has worked at various nonprofit agencies in Toledo, Ohio. Yolanda is the mother of three adult sons and the proud grandmother of one.
Lynn Bachelor
Vice-President
Sana Ali
Executive Director
RaeLynn Schlief
Consultant
Mary Besteder
Savvy Seniors Committee
Cheryl Sherman
Freedom School Committee
Saria James-Newbern
Member
Have questions?
Looking for more information about the Monroe Street Neighborhood Center? Please let us know.
CONTACT US